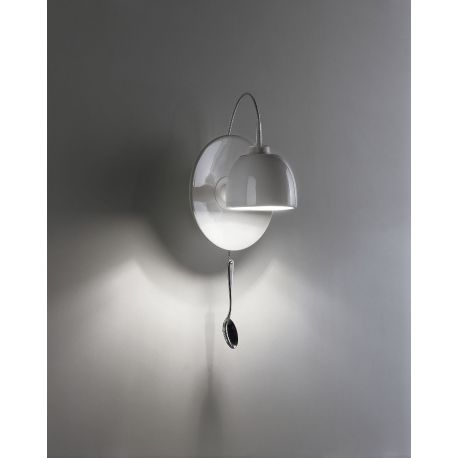  
Wall Lamp LIGHT AU LAIT Ingo Maurer
Wall Lamp Light Au Lait by Fabien Dumas, Ingo Maurer und Team 2004.

Stone ware, silicone, stainless steel. The cup swivels through 180° and can be bent down up to 30° by means of a ball joint. Integrated pull switch with spoon.

Bulb not included.
Dimensions
Cup Ø 9 cm, saucer Ø 14 cm. Cable length 200 cm.