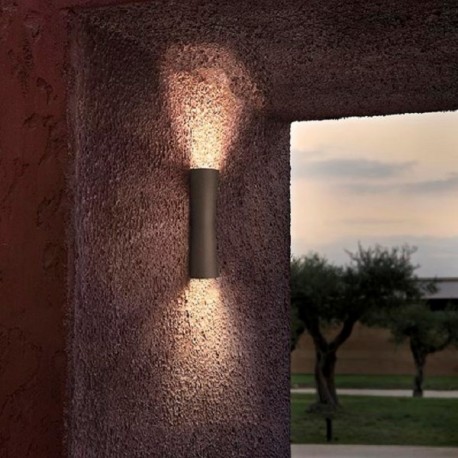  
Wall lamp LED CLESSIDRA (outdoor) by Flos
Wall lamp CLESSIDRA LED outdoor by Flos. It is a sleek and minimalist designed in aluminum and incorporates high efficiency lenses studied for this lamp. Created by Antonio Citterio, 2011.
 
You can also choose between the version of 20 ° +20 ° +40 ° or 40 °, referring to the degree opening of the light beam, that is less or more concentrated.
 
Bulbs included: 2 multichip LED 600lm. 8W.