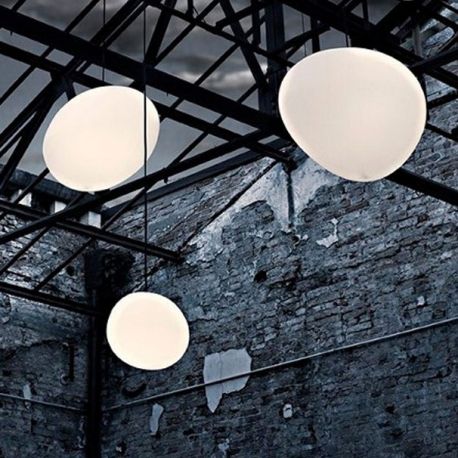  
Outdoor suspension lamp GREGG by Foscarini
Suspension Outdoor lamp with diffuser in polyethylene white finish, resistant to dust and water protection. Design by Ludovica and Roberto Palomba, 2010.
Outdoor Gregg decorates and lights while expressing a lifestyle that seeks a perfect balance between design, nature and architecture.
Available in three sizes:
- Outdoor largest Gregg and Gregg XL:
Compact fluorescent 1x25W E27 or Led (not included).
- Outdoor Gregg median:
Compact fluorescent 1x15W E27 or Led (not included).
You can also find Outdoor floor lamp Gregg.