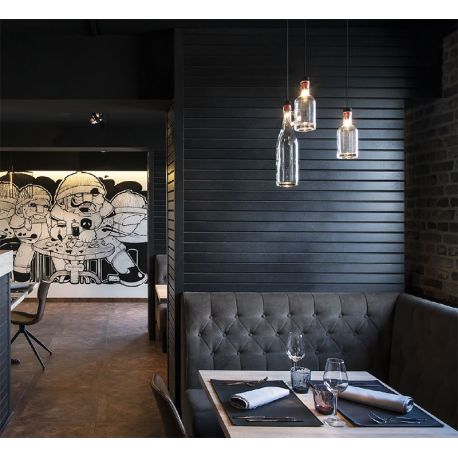  
Led Suspension Lamp CORK 1.0 Wever & Ducré
With Cork by Wever and Ducre we can give our personal touch to the lighting, as you can use any glass bottle that meets the characteristics.

bottles showed on pictures are not included, could be purchased separately.

Led included: 3W 2200 or 2700K (120/180 lumens)

Cork by Weaver And Ducre adapts to different bottles, which are at our choice, being able to play with the different shades and opacities of different wine bottles for example.