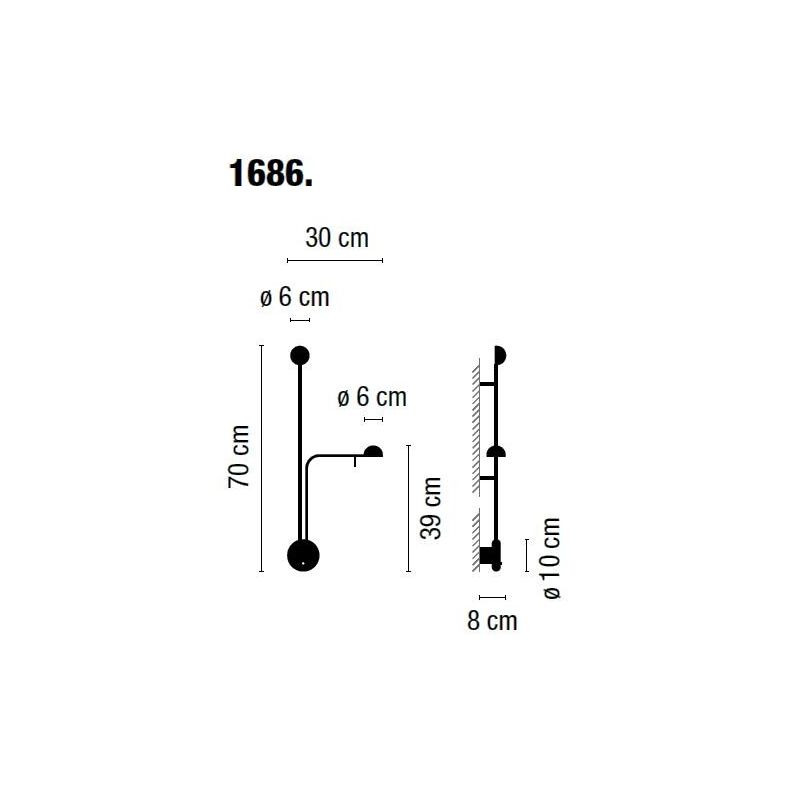  
Wall Lamp PIN 1686 Led Vibia
Wall Lamp PIN 1686 by Vibia. Design by Ichiro Iwasaki.
Through the exploration of eternal comfort in lighting environments PIN aims to provide something new and originalyet in harmony with both the old and the contemporary.
This model has the short diffuser on the right (1686).
Several models available: the short diffuser on the left (1685), short neck (1675), long neck (1680) Double lamp (1685,1686), and wall compositions (1690,1692,1694)
Colours: black, green,white and cream lacquer. 
Led included: 2x4,5W