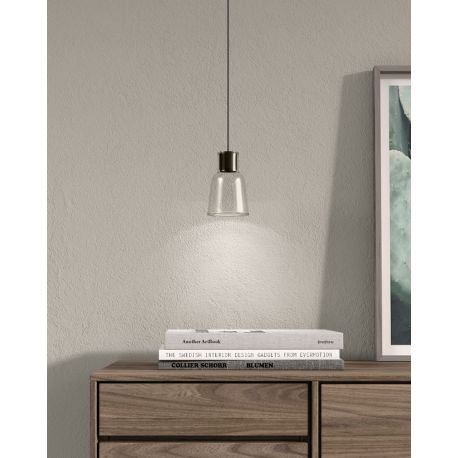  
Suspension Lamp DRIP S/01 Bover
Suspension lamp Drip S/01 by Bover. Design Christophe Mathieu.
Another outstanding feature of the Drip is the wide variety of sizes it comes in, primarily as hung models, in which there are versions from 1 to 6, 7, 12, 24, 36 or 48 lights. All the versions can be customized and sized to meet customers' needs. For Christophe, Drip models create a relationship in crescendo with the viewer.
Colours: transparent, frosted, green and blue.
Led included: 3W
Several versions available: Drip S/07, S/06...