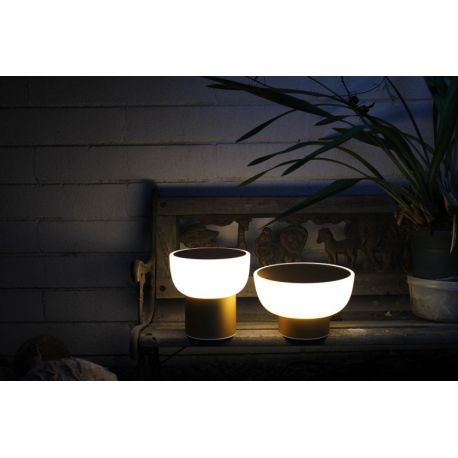  
Outdoor Table lamp PATIO Almalight
PATIO is a wireless lamp ideal for installations, designed to illuminate a table, either indoors or
outdoors, without the need of a plug.
It uses a 3W LED light source 
Thanks to its shade, the light is dissipated evenly illuminating the space
without shadows and the aluminium cover prevents the glare to the people sitting around
the table. It houses a lithium battery that allows 8 hours of authonomy, that is charged with a USB charger (like the ones used for mobile phones, not included, you have to add it ) located at the base. Besides it has an on-off switch with three positions.