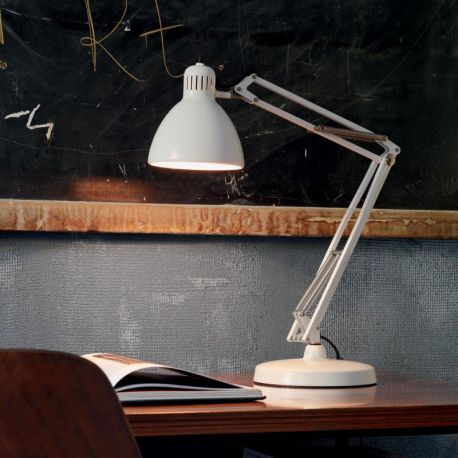  
Body Lamp NASKETTA Fontana Arte
Body of lamp Nasketta by Fontana Arte. Historical Archive, 1933. You have to add the accesory to complete it:

for table models: base, clamp, fixed clamp for Nasketta.

for floor models: base and stern for Nasketta.

for wall models: Wall support for Nasketta.

A family of table, floor and wall lamps fitted with arms that can be moved in all directions. Base and stem in steel. Parabola in aluminum. All painted white BI (RAL 9003 matt), black NO (RAL 9005 matt) or chromed CR. Black power cable and plug.
Bulb not included: 1×60W (IN) E27 or 1×42W (HA) Eco Saver E27