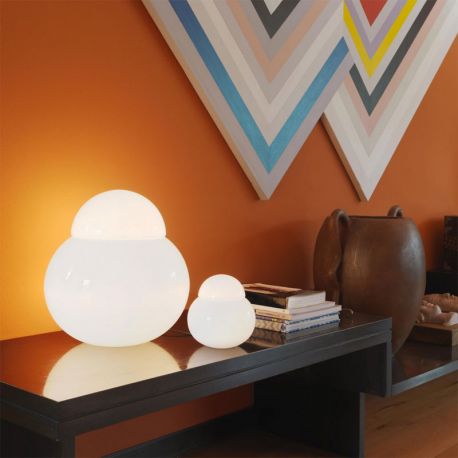  
Table Lamp DARUMA Fontana Arte
Table lamp DARUMA by Fontana Arte.
On show at the Museum of Modern Art in New York, Daruma was produced in 1968 to a design by Sergio Asti. Comprising two diffuser elements in glossy white blown glass, this table lamp has simple, formal features: a spherical vase topped by a little lid. It is available in six different sizes.
Table lamp. Diffuser and flute in polished white blown glass. Black power cable, plug and switch.

Bulb not included: 1x25W (IN) E27 or 1x18W (HA) Eco Saver E27