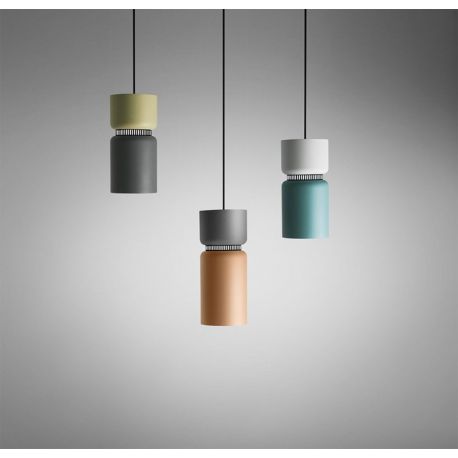  
Suspension Lamp ASPEN S17 Blux
Suspension lamp Aspen by Blux. Designed by Diseño de Werner Aisslinger, 2014.
Double-shade suspension lamp available in two lengths. Direct and diffused light. Matte lacquered finishes, with different combinations: grey, snow, lemon, mango, clear turquoise, and aqua. Black cable.  


Tell us your favourite combination and we will personalize it.
Available in fluorescent and led version.
Led version: Led incluided: LED 17,5W 1550lm 230V 3000K
Fluorescent version: bulb not included, Fluo. max. 30W (E27) / Halo. ECO max. 70W (E27)