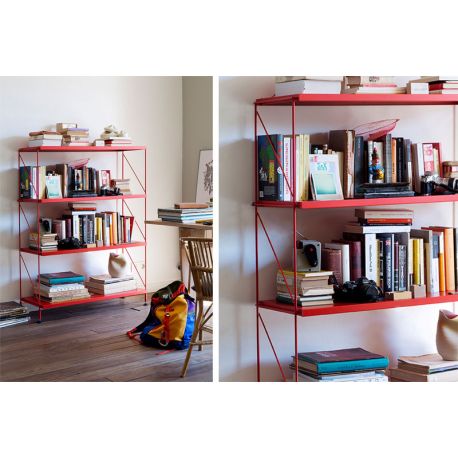  
Floor Shelf TRIA PACK Mobles 114
Floor Shelf Tria Pack by Mobles 114.

TRIA Pack is the small&contemporary evolution of the original TRIA from 1978. A new design for more dynamic shelving with an essential quality. The simpler, fresher solution by Mobles 114 for your storage requirements, with 3 shelves in the wall version and 4 shelves in the free-standing version. A take-away design, easy to transport.
Colours: white, grey, orange ochre.