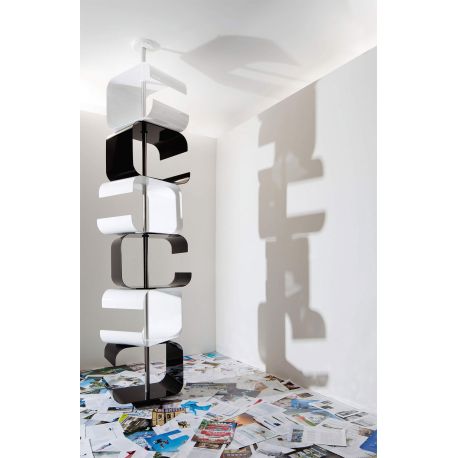  
Shelf TICO Zava
Bookshelf Tico by Zava. Designed by Franco Zavarise.
Modular bookshelf in aluminium, available in different finishesOne colour or two colours painted. In the ceiling version the central supporting pole can be adjusted to fit the height of the room.
Colours: jet black, white, pastel blue, aliminium grey, purple red, beige.
Available in 2 sizes: small and big (ceiling version).