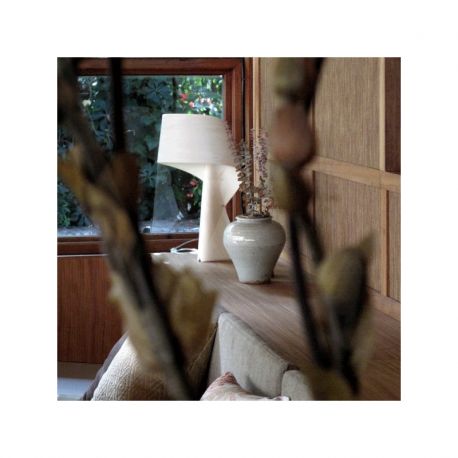  
Table lamp AIR by LZF Lamps (Big)
Table lamp made ​​by hand with a wooden blade Polywood. Designed by Ray Power.
Thanks to its geometry and exciting dimensional shape made ​​from flat materials, simplicity and harmony is achieved unparalleled. This defines a family of lamps Air.
Available in 11 finishes: White bolívar, cherry, beech, yellow, orange, red, green, gray, blue, turquoise or chocolate.
AWARDS: reddot design award
               honorable mention 2010
               Chicago 2009
Bulb (not included): 1 X 9W E-14.
Select the desired finish.