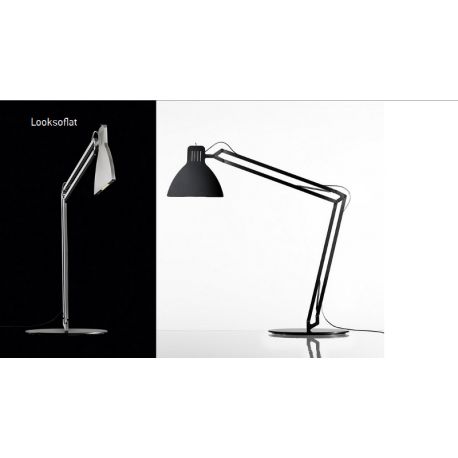  
Table Lamp LOOK SOFLAT Ingo Maurer
Table lamp Looksoflat by Ingo Maurer. Stefan Geisbauer 2010
Aluminium. Integrated switch.
Light source
With built-in LEDs, 2 x 6 W.  According to the manufacturer, LEDs of this class have an average life of 25 000 hours.

Technical data
For 100 - 240 volts, secondary output 18,5 volts /700 mA. With electronic ballast with mains adapter.

Dimensions
Cable length 200 cm.

Colours:  Aluminium or black. Cable silver.