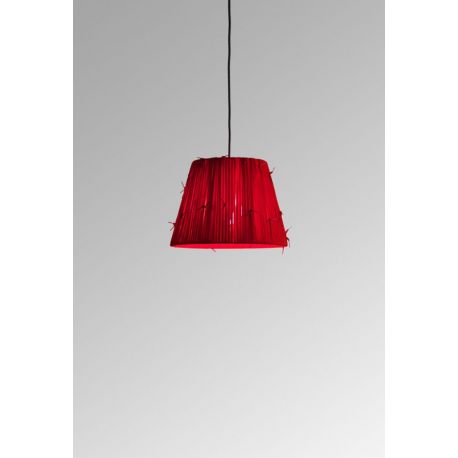  
Suspension Lamp SHOELACES T PE Metalarte
Suspension lamp Shoelaces T Pe by Metalarte. Design by Curro Claret
The Shoelaces collection is made up of five models of hanging lamps and two table lamps. They are made by hand in the workshops of the foundations Arrels and San Martín de Porres. They come in single colours (red, black, grey and fluor and multi-colour combinations that can also be personalised. Each one of them is different. They are unique pieces.


Bulb not included: 70W E27
Other models available: Shoelaces T Me (Ø45), Shoelaces T Gr (Ø90), Shoelaces T Cono (Ø35), Shoelaces T Billar (157,5).