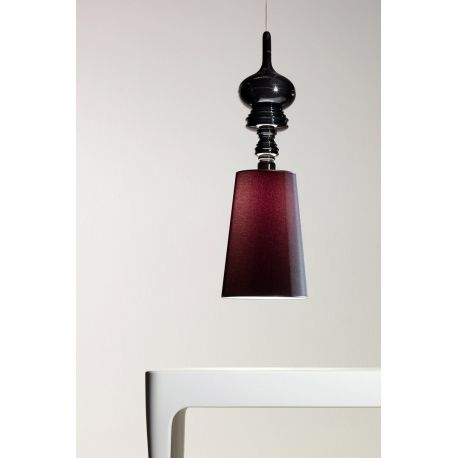  
Suspension Lamp JOSEPHINE MINI T Metalarte
Suspension lamp JOSEPHINE MINI T by Metalarte. Design by Jaime Hayon
Family of luminaries composed of two suspension lamps, two table lamps, a wall bracket and several versions of chandeliers. White, black, platinum and gold porcelain structure. Chinz fabric in white or black shade or gold or platinum cardboard shade.
Several colours available: white,black,platinum and gold.
Bulb not included.
Major sizes available: Josephine T PE (Ø25) and Josephine T GR (Ø48).