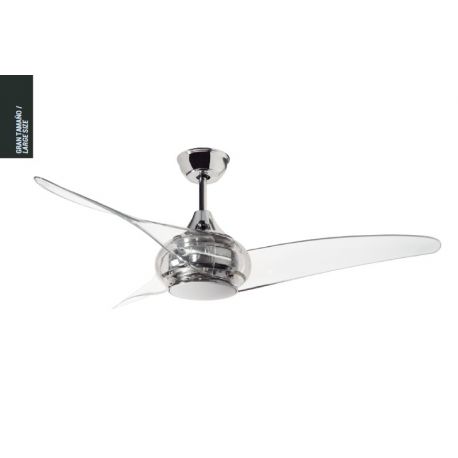  
Led Ceiling Fan CORCEGA Sulion
Ceiling Fan CORCEGA by Sulion. 
Led ceiling fan with metal housing. It is painted in several finishes:  white housing and acrylic blades, transparent or painted in brown housing and acrylic blades in wood-imitation. It includes a second downroad to install at 527 mm.
The acrylic material is ideal for avoid warping, in areas of hig humidity.
Remote control included.
Led included: 18W